Trees a Truly Renewable Resource
With the constant talk of global warming and chatter regarding the management of carbon offsets society is again becoming more environmentally aware.
As we look to the future and consider the inevitable decline of various minerals and crude oil and gas, we need to ask ourselves what is a truly renewable resource? The resources under the ground took many millions of years with the right conditions to develop into the minerals we mine. Millions of tonnes of resources have been converted to steel, plastics, fuel, building materials and other manufacturing supplies leaving an empty space or pile of rubble.Trees on the other hand feed the soil as they break down creating the right environment for its own seeds to germinate and grow.
The majestic tree can be used for many purposes including building supplies, furniture, paper and packaging and a piece of art.It can maintain its humility and beauty in all forms.  For example our home is our castle which the tree provides the framework for. It wraps our gifts at Christmas time adding to the experience of giving and receiving and it can be carved with great detail to form a piece of art or represent an object to worship. The tree is certainly a something to be respected and admired in both its living & harvested forms.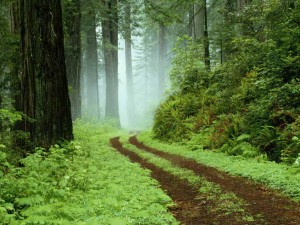 Now is the time to plant the forests and care for them so our future generations can realize the worth of this truly renewable resource. A tree can be harvested in 20 – 50 years of growing but our minerals took billions of years to create
Houses or even furniture made from recycled timber are another way to give longevity to a wonderful resource. Lets not ignore this resource and start planning or should I say planting for the future.